Club 7 Calpe is the nº1 venue for great live music and Karaoke in Calpe, on the Costa Blanca, Spain.


The bar is open every evening (except Tuesday & Wednesday) from 20:00 until 04:00. Karaoke is offered every Saturday evening. On Sunday the bar opens at 16:00 until 04:00 with live music until the end!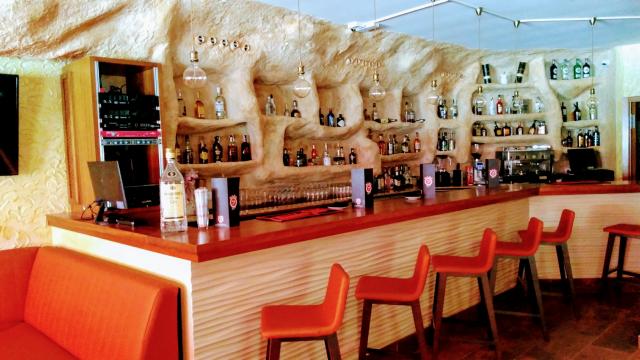 ---
The Bar


You will be sure of a warm welcome at Club 7 Calpe, which attracts visitors from all different nationalities. The bar is a great place to meet friends and enjoy the live music that has made Club 7 popular. It is elegantly decorated with a friendly atmosphere and comfortable seating.

You can find Club 7 Calpe on Avenida Europa, in the heart of Calpe Town Centre.

In addition to the

live music

which is hosted regularly they also have

karaoke

nights on Saturday's.

Pleasehttps://www.facebook.com/club7calpe call +34 682 12 66 72 for more information or check out their Facebook page:

https://www.facebook.com/club7calpe/

Recent Reviews:"Excellent location, warm welcome, a place to have fun and spend a pleasant moment with friends"
"Fantastic place to have a drink or more in calpe!!! Recommend!!!"


"* fantastic bar * the best in calpe * Super atmosphere *"

"Perfect place to have a drink with a super atmosphere! And super waitresses!!!"