Corre Caminos is a fast food take away restaurant where you can find a variety of fast food, from pizzas and pastas (lasagne, spaghetti, ravioli, etc.) to burgers, hotdogs, salads and various snacks. Run bu Juanma and his friendly team, Corre Caminos offers great tasting food with a fast and efficient delivery service.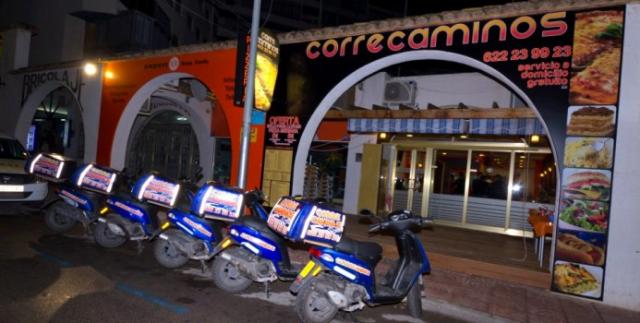 You can get in touch with them on 622 239 923 seven days a week from 19:30. They have a free home delivery service to all Calpe (including urbanisations), so you only have to call, ask, and wait, and they will serve you dinner at the door of your house.
You can also go to their new restaurant to order or pick up your meal on Calle Dr Fleming, Calpe.
Stylishly decorated with warm and inviting colours, there is plenty of room both inside, or on their spacious terrace. "Delicious!