Pinocchio is a stylish Cafe Bar & Heladeria in Calpe serving a wonderful range of Homemade Ice Cream.

It is in a relaxing location close to the Arenal Beach, with comfortable seating, both inside, and on the sunny terrace where you can enjoy the sea views..




---
The Venue

Gelateria Pinocchio is a friendly family business run by Ilaria, who gives a warm welcome to both regular and new customers. Their objective is to create a new type of establishment where you can enjoy traditional Italian ice cream, to not only continue the tradition of the hot summer months, but in autumn and winter as well.

The Cafe is located just off the Calpe Arenal Beach, on Calle La Niña, next to the pharmacy. Customers can choose to sit inside the cheerfully decorated Cafe, or outside on the sunny terrace where they can enjoy the sea views.



It is the perfect venue for meeting friends or family, for enjoying a coffee & crepe, or to enjoy a dessert or ice-cream after an evening meal.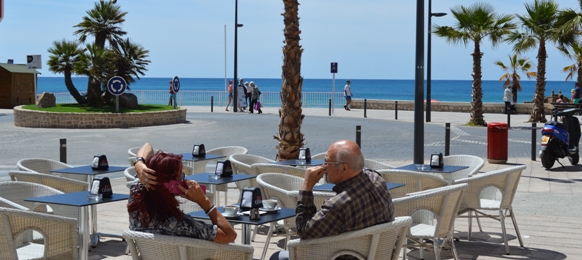 ---
The Food

Ice Creams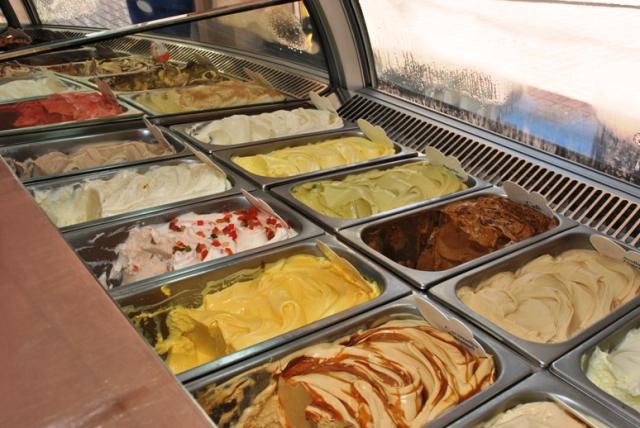 The wonderful selection of Ice-Creams at Pinocchio are all home made to the highest quality, to be enjoyed in the cafe or to take away. There is a wide choice of flavours on display to choose from, which alternate according to demand.
Aswell as the traditional flavours, different flavours such as Pistachio of Sicily, Toffee, Kinder Egg, Ferrero Roche and Nutella are also on offer. Varieties of fresh seasonal fruits such as melon and water melon are also incorporated.
Every year they select the best products from Italy to allow them to make all the newest flavours, including ice cream for diabetics, and even with alcohol.


Pancakes & Waffles
There is a lovely selection of delicious homemade crepes and 'gofres' (Belgian Waffles) available in the Cafe, served with fresh cream, ice-cream & your choice of sauce.


Drink Selection

A full Coffee, Tea & Hot Chocolate selection is available, including the popular Ginseng coffee, and the authentic Italian cappuccino.
You can also enjoy a choice of speciality granizados.