K&M Electrodomesticos | Air Conditioning and Domestic Appliances in Calpe| Calpe Online 24

Based in Calpe, K&M Electrodomesticos offers a professional sales and repair service on all types of electrical appliances. K&M also provides installation of air conditioning units at unbelievable prices, and offers free quotes for air-con installation.
The business is well known for its stock of reconditioned electrical appliances.

They cover Calpe, Javea and the surrounding areas along the Costa Blanca.


---
The Shop

K & M's shop in Calle Pintor Sorolla 33, between La Rusticana and Calpe Steakhouse restaurants. It is open from Monday to Friday from 9:30am-2pm for you to view the full stock of new and reconditioned products.
---
The People

K & M's is run by Kerry & Merrick Robinson who started the business in Calpe more than 10 years ago. They have established themselves as specialists in the installation and maintenance of air conditioning and the sales and repairs of your white goods.

Merrick has much experience of dealing with repairs of all types of white goods and appliances, from washing machines and fridges, to dishwashers and freezers.




---
Air Conditioning

K & M offer a full installation and maintenance service on all types of air conditioning units.

They always offer great prices on the installation of brand new hot and cold air conditioning units.


Inverter Systems
The new inverter units, with great brands such as Panasonic, Mitsubishi and Samsung, will save you up to 70% in running costs over a non inverter.
As cheap as 1€ per day!
The inverter system is also better for the environment because it uses less power so it is a more popular and environmentally friendly option for air conditioning your home. Inverter systems are usually quieter than standard systems and have a more precise temperature control, with less fluctuations.

SPECIAL OFFER - LIMITED TIME ONLY!
Air-con units, hot & cold, 'A' class rated.
Total price inc. installation from 449 €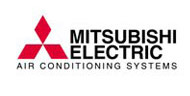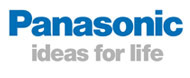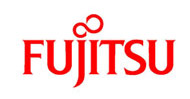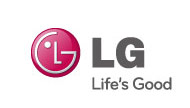 ---
Repair Service

Repairs can be carried out either in the shop, or Merrick will come directly to your property.


Home Repair Service
Once the problem has been diagnosed, Merrick will always try to carry out an immediate on-site repair. This is very often possible, as he travels with a wide range of stock parts for machines. If a part needs to be ordered, then a price will be given for the repair for the client to make a decision on whether to proceed and book a second appointment.

Shop Repair Service
Items can be brought directly to the shop for investigation and repair. A 3 month guarantee is given for all repairs.
---
Reconditioned Products for Sale

The shop in Calpe sells a wide range of the following appliances:

Washers / Dryers
Fridges / Freezers
Cookers
Vacuums

All appliances are fully reconditioned, guaranteed and delivered.
---