AC Instalaciones specialise in in the sale and installation of all types of air conditioning, heating systems and solar thermal energy, with over 15 years experience.

They carry out their work with maximum security, reliability and efficiency, asssuring the total satisfaction of their customers.


They serve all areas of the Marina Alta and Marina Baja including Calpe, Altea, Benissa, Benidorm, Pego, Alfaz del Pi, Javea, Villajoyosa, Teulada-Moraira.
Products & Services
Air Conditioning
Sale and installation of any type of air conditioning system for the area of Moraira. We work with the most recognized brands such as Daikin, Panasonic, Mitsubishi Electric, Samsung, Fujitsu, LG, ...
- Domestic (split, multi split, wall, ceiling, window ...)
- Industrial semi (empotardos 4 way cassette, ceiling, floor ducts silhouette, vertical, high pressure ...)
- VRV or City Multi (large number of indoor units to one outdoor machine, perfect for office building or similar) systems
- Pre-installation or installation of refrigerant lines for the future design of homes or businesses.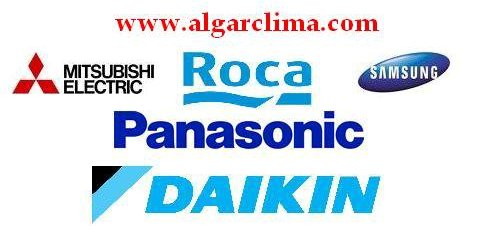 Heating
AC Instalaciones offer the sale and installation of all types of systems for heating and / or hot water.
- Pellet stoves, heaters and boilers gas, oil or biomass
- Radiators or underfloor heating, with the possibility of using solar energy as a support system.
They always work with the most prestigious brands such as Junkers, Rock, Ferroli, Rointe, Giacomini & Domusa.
- Aluminum radiators, cast iron or design (hot water boiler system).
- Low consumption radiators "blue heat" (electric system).
- Floor heating system (water circuits buried under the floor of the entire house).
- Electric resistances system (commonly used in bathrooms low surface).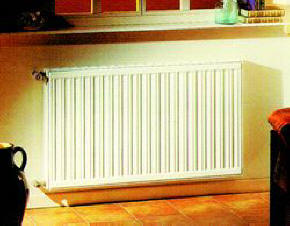 Solar Energy Hot Water & Heating
Sale and installation of all types of systems for the production of hot water by solar energy. For the area in Calpe and surroundings we have:
- Domestic system, thermosyphon comprising one or two solar panels with a deposit outside the home to supply hot water.
- Party system, this system will get hot water or heating support for our thanks to the inexhaustible energy supplied by the sun.
- Heating of swimming pools - get a optimal water temperature for bathing for much of the year thanks to solar energy.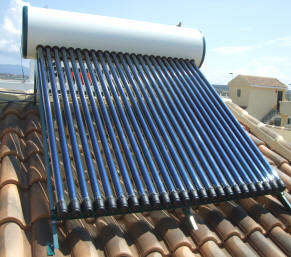 AC Instalaciones always works with full guarantee marks, as Solahart, Resol & Watts.