Right Plumber | Calpe Plumbers & Plumbing Services | Calpe Online 24
Right Plumber is an English plumber offering plumbing and drainage services in Calpe, Moraira & Javea, Costa Blanca Spain. With a wide range of plumbing services, including repairs, boiler replacements, water leaks, septic tank repairs, plumbing emergencies and bathroom renovations.



Right Plumber provides a prompt and affordable plumbing service covering the Costa Blanca.

Recent Client Testimonial from Diego Senior (4th November 2016):
"Hello - thought I would leave a review for the excellent work you have done in my house, would recommend you to anybody. your professional high standard of workman ship you and your team have left me a very happy customer and this winter we will not freeze thanks to the right plumber. I would certainly call you for any more work I or my friends might have in the future. Honest,professional and affordable your the right plumber for us thank you very much"

"Not just any Plumbing & Heating Solution. The Right One."

---
---
General Plumbing
Right Plumber pride themselves on delivering you a fast, professional and efficient service. They offer a wide range of plumbing services, wether you are looking to have basic repairs, your boiler replaced or your bathroom renovated
Right Plumber
can assist you.
With their specialist equipment and our service guaranty you can relax and feel confident no matter the situation or requirements.
An Expert Plumbing and Heating Service That Doesn't End When the Work Does
Just because they have made repairs, set up a new system or installed a new plumbing or heating product doesn't mean their work is over. Before they leave, they make sure you know how everything works, how to maintain it and what to watch for.
You can always call them with any questions or concerns you may have – free of charge. And if something should go wrong, all their work is fully guaranteed and insured.
Leak Detection
Its unfortunate that water leaks can occur anytime from various causes. The main cause is aged or incorrectly installed pipework, accompany this with an increased supply pressure and you could have a recipe for a very expensive water bill.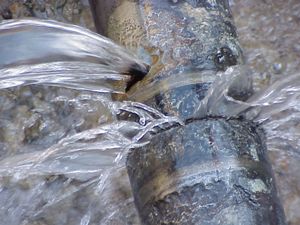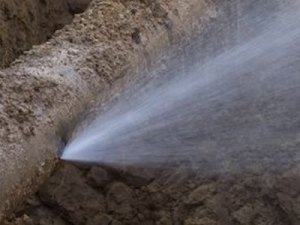 If you think you may have a water leak don't hesitate on contacting Right Plumber and taking full advantage of our expertise and equipment. Arriving promptly we will begin using our market leading technology to locate and repair your leak, giving you relief from any unnecessary worry and further costs.
Right Plumber uses a liquid leak detector that finds leaks in four easy steps: by electronically amplifying leak sounds, selectively filtering out noise and frequencies, isolating the leak sound, and leading the operator to the source of the leak.
Contact Right Plumber now if you require any advice or an appointment and take that weight off your shoulders.
Drain cleaning, blocked drains
At some stage you're likely to find yourself faced with a blocked drain. In kitchens, greases and soaps can build up on the walls of your pipes and cause blockages. In bathrooms, showers, tubs, and sinks can become clogged with hair and soap, while toilets can become clogged with paper and debris.
No matter the cause of your clogged drain, one thing's for sure: You need the help of a reliable plumber to come to the rescue. Fortunately, we offer drain cleaning services designed to tackle the toughest of clogs at the most affordable prices. We come equipped with high pressure jetting machines enabling us to get to the source of the problem. Blasting our way through all causes of blockages having your household/premises up and operating as normal in no time.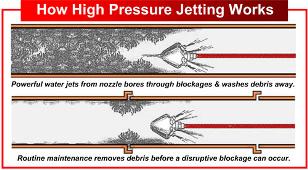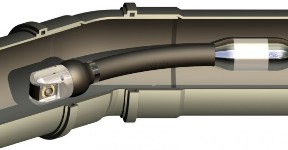 Drain & septic tank repair and camera inspections
We carry out professional repairs on damaged or unserviceable drain lines. We also inspect and make repairs on septic tanks. When necessary we can insert a camera providing you with an accurate report on the condition of your drain pipes to keep your mind and rest.
Don't be tricked into thinking that drain cleaning is something that can be handled without the correct skills and equipment. While some DIY remedies exist that can be undertaken by untrained professionals, these are almost certainly just a temporary fix and can cause bigger problems down the road. We are equipped with the correct equipment to rid your drains of roots, waste build up or any foreign object without damaging your pipes in the process.
There's no need to cope with a drain problem, take advantage of our exclusive rates and let us help you.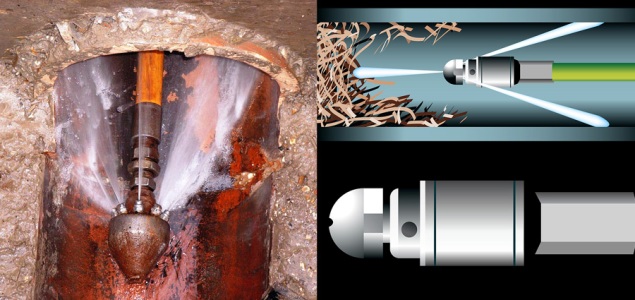 24 Hour Service
A plumbing emergency is any time a pipe bursts, sewage backs up, or the flow of water in your house is causing damage. Burst pipes could leak behind walls, onto ceilings or warp the floors in the home. These emergencies must be dealt with immediately before they cause further damage.
Once we have arrived at your house/premises, we will find the source of the problem and make the repairs that are necessary to ensure you're back to normal as soon as possible . We have the tools and materials prepared with us to get straight to work and save you money.