CDF Arquitectura | Architects in Calpe | Calpe Online 24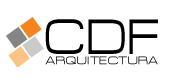 CDF Arquitectura is an English- Spanish speaking registered architect studio based in Calpe.
They will guide you through all Spanish building regulations and warrants during the whole process of your project.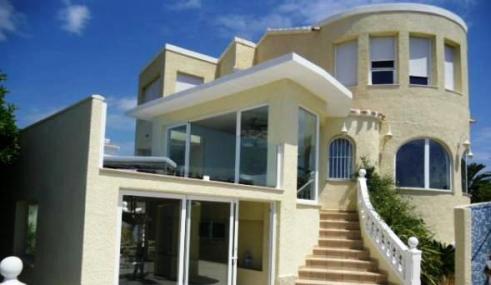 ---
The Business



Architect Carlos Daniel Franco has been involved in architecture since 1990, working in the Marina Alta both on the coast and inland. He has a large experienced building portfolio, being the constructor of many of his projects.





They offer you a managed service from the conception to the completion of the project, expertly executed at all stages to give you confidence in the day to day process.





So if you are looking for a new house, extension, starting a new business or thinking about altering your own house, they are your professional independent partner who will offer a quality product both in design and construction.





Design is about people and personalities, therefore they like working closely with the client to develop the design approach, and making sure they accomplish their needs.
---
Services



NEW PROJECTS
Apartment buildings. Design houses. Thematic projects. Urbanism.

ALTERATIONS ¬ RENOVATIONS OF EXISTING PROPERTIES

Enlargements. Better distribution. Exterior leisure areas.

BUSINESSES
Undertaking a new business or if considering to renew and refresh your actual place

I.C.E / I.T.E

Building's Conservation Inform Building's Technique Inspection.

TECHNICAL MANAGEMENTS

Cost controls. Assistance on contracts. Building management and supervision up to project completion

TECHNICAL REPORTS. PERITAJES

Written reports during legal processes and technique advice to lawyers.

DIC DECLARACION DE INTER COMUNITARIO

Paper work needed on rustic areas to be able to establish a business.

PERSONAL ADVICE

Follow up of the complete process by e-mail when abroad. Property and building land searchers.

BUILDING DIVISION

They have their own building division for their projects, finding adequate materials, competitive prices and qualified labour.

ENERGY SAVING. ACTIVE SOLAR ENERGY

Renewable energy technologies. Solar panels. Grey water reuse system. Master in sustainable energy

ACCESIBLE HOUSES

Adaptable designs. "Easy-access" plans. Improve your actual house.

LICENSES

Legalize. Environmental & Activity Licenses. Local & Provincial License applications.
---