Hotel Gran Sol is a small and friendly, family run hotel Restaurant and Bar in Calpe with a restaurant, bar, Wifi, games room and new swimming pool.


---
The Business

Hotel Gran Sol is a great family run hotel, located on the hillside about 3 km from Calpe centre and the beach. The Hotel is not far from the town but far enough away to capture fantastic views of the surrounding area and the Peñon de Ifach.

The owners, Trude, with the help from her familiy and friendly staff, go out of their way to make everyone's stay an enjoyable experience. The Hotel prides itself on being very friendly and relaxed, attracting clients from all nationalities, generating a wonderful cosmopolitan atmosphere.

Much attention has spent on the garden where you will find a superb brand new swimming pool with childrens' area, all surrounded by well manicured gardens boasting beautiful palm trees and a new BBQ area with kitchen and tropical bar serving local beers and popular drinks.

Wi-Fi is available and there is a pool table and games room for everyone to enjoy.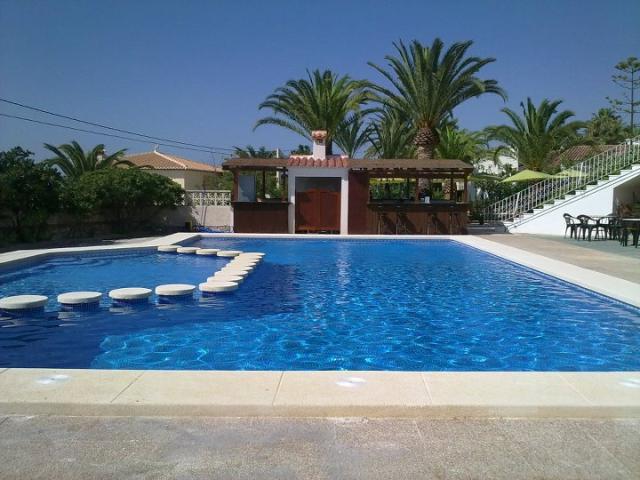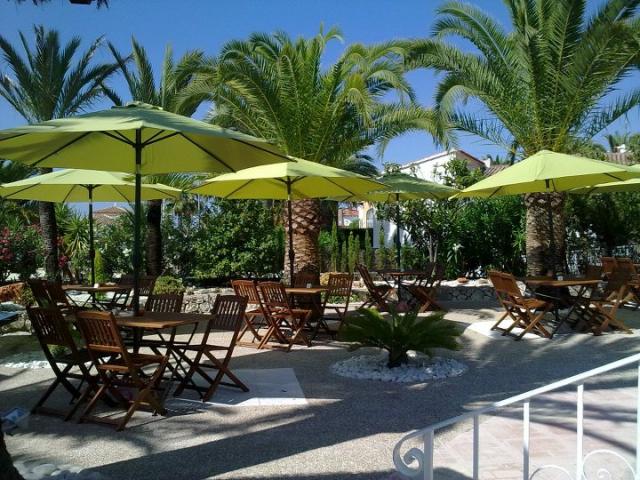 ---
The Rooms
Hotel Gran Sol can offer 10 newly refurbished rooms with good space and big windows to capture the fantastic views over Calpe and the sea. They can offer apartments, family- and double rooms and rooms for disabled.
All rooms have private bathroom, air-conditioning, mini fridge and tea and coffee making facilities.
Breakfast is included.
You can book for short-term or long-term stay.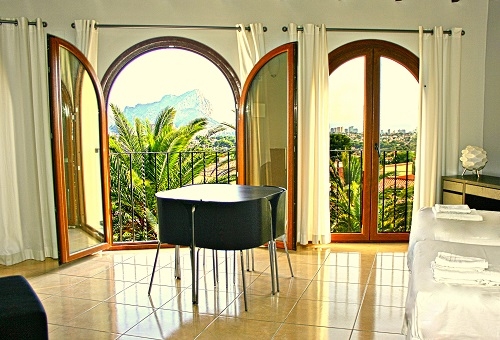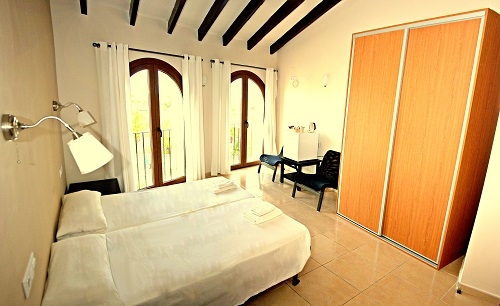 ---
The Restaurant
Restaurant Gran Sol offers an exciting international menu lead by their head chef Neil Tanner. Everything from salads to a good steak.
The restaurant is also open to non-residents. Parties are very welcome, and catering can be arrnaged for weddings, birthdays, anniversaries etc. Bar snacks and take away now available.

Here is what the 41 club have to say about the Hotel Gran Sol.
"Gran Sol provides a good quality, good value service for Calpe 41 Club meetings. Good food and pleasant service; nice location & great views."
In the summer the restaurant is outside in the garden with a relaxed and a wonderful tropical atmosphere.
In wintertime the restaurant is placed inside with fantastic views of the surrounding area, the sea and the Peñon de Ifach.