Solar in Spain is a specialist company that supplies and installs a range of Solar Energy products in Calpe on the Costa Blanca.

The company provides a product range that includes Solar Hot Water, Solar Pool heating, Solar Electricity and Wood Pellet Stoves & Boilers.

Contact Solar in Spain today to find out how using free solar energy can dramatically reduce the cost of your fuel bills!


---
The Business



Solar in Spain installs solar energy systems througout mainland Spain & the Islands. The head office for the business is based in Oliva, North Costa Blanca.




They supply and install solar energy systems to provide

hot water

,

ventilation & heating

, air conditioning,

swimming pool heating

and

electricity

which are all backed by meaningful guarantees combined with exceptional customer service.

The business also supplies

Wood Pellet Stoves & Boilers

.




All of their products carry the quality

keymark

certification.



---



"Efficient and well designed Solmate solar hot water systems provide a year round, environmentally friendly and practical alternative to electric and gas hot water systems"





Solar in Spain promote and distribute the Solmate range of solar hot water systems that are government accredited for grants.

A choice of water heater systems is available:

Compact system - where the heated water is stored in a cylinder above the collector. The compact system is easy to assemble and can be installed in one day.

Pumped system - where the tank is located elsewhere in your property - this allows for greater capacity.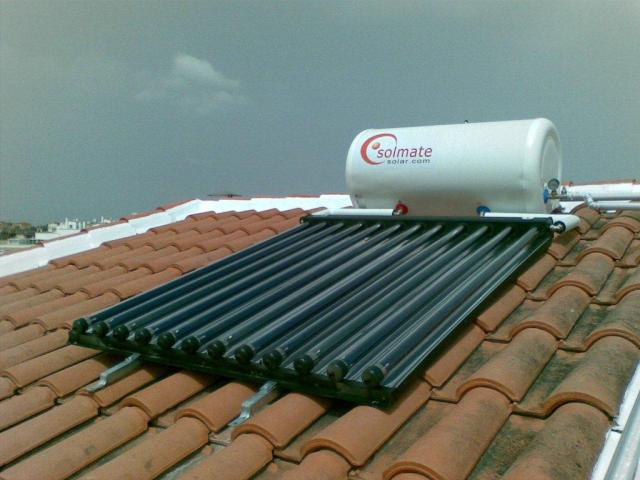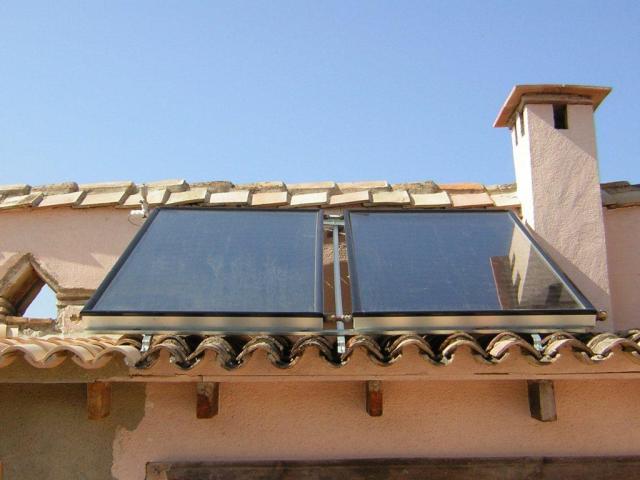 ---
Solar Pool Heating



Solar pool heating is essential for homeowners who would like their pools to be at a comfortable swimming temperature for an extended season.

Solar in Spain is the authorised importer and distributor of Solmate, a leading manufacturer of solar pool heating systems.

Solmate solar collectors come in two colours, black and terracotta. These can be blended onto your roof or form part of a car port or pergola.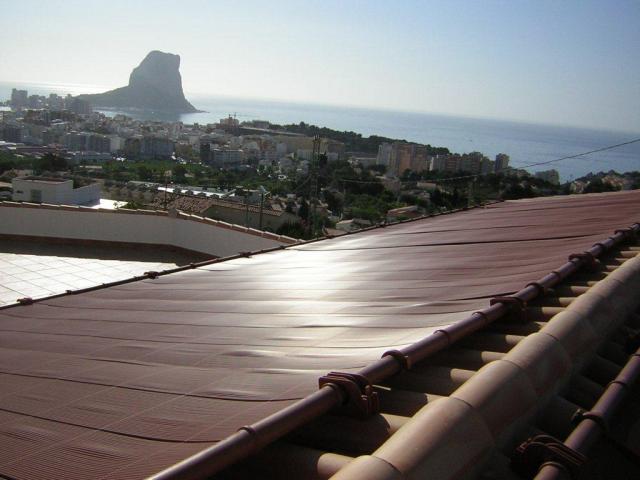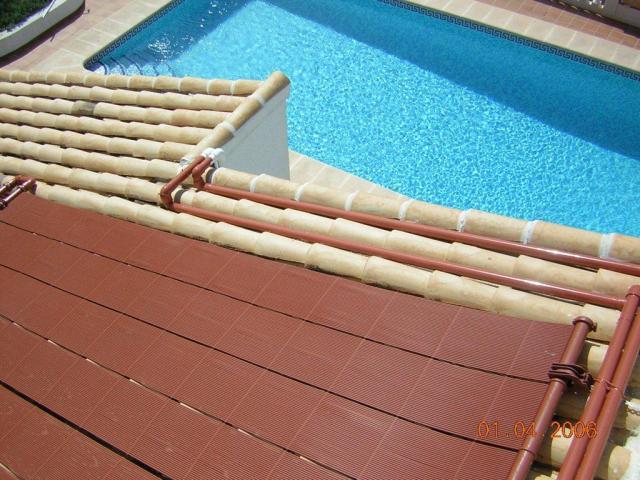 ---
Solar Electricity (Photovoltaic)

"Solar in Spain's photovoltaic solar products are engineered for maximum performance and exceptional reliability."

A typical home photovoltaic system from Solar in Spain can produce around 40% of the electricity a household uses in a year.

With a grid connected power system, you can earn rebates from government run 'Feed-In' programmes* - selling your electricity back to the supplier.

So should your home be vacant for part of the year or your solar system is producing more electricity than you need, you can sell it!
---
Wood Pellet Stoves & Boilers

"Lower the Cost of Heating Your Home."

Over the past few years the cost of central heating has risen considerably and will to continue to rise. Solar in Spain offer a new generation of pellet heating systems that can lower the cost of heating by more than 50% compared to propane gas heaters. High quality pellets are now available in Spain and at Costa Blanca.

Their available heating systems and accessories include:

* Fireplace heating systems


* Biomass boiler


* Pellet boiler


* Wood burning stoves


* Pellet burning stoves


* Fireplaces


* Closed fireboxes