The Services


DM Decor cover all aspects of the Painting and Decorating trade from Interior & Exterior painting to the hanging of wallpaper and custom digital prints. They manage projects of any size, from a small bedroom to a full Interior & Exterior repaint.


Interior Painting Service
DM Decor offer a full Interior painting service, with a painting package that includes more than just applying paint.
The preparation is the most important and intensive part of the job and the foundation for a perfect finish. DM Decor sand down walls, trim work, doors and degrease surfaces, we caulk joints, repair and fill cracks and surface imperfections in order to get your surfaces ready for a new look.
Most importantly they promise to leave your home or premises spotless at the end of each day, using their own cleaning equipment....not yours!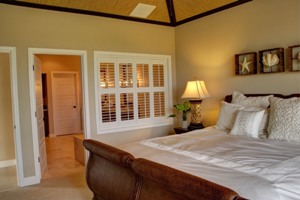 Exterior Painting Service
DM Decor offer a full exterior painting service including: Walls, wood and metal work, ballustrades and pool coronations, we have it covered. Preparation is the key to a successful finished product and at times can amount for up to 60% of the work. There is no point using the best quality paint for a job and applying it over a poorly or unprepared surface as this will ultimately lead to premature paint failure.
We ensure all surfaces are professionally prepared, from treating algae and mildew to pressure washing walls, then take the time to prepare all surfaces, repairing cracks and fixing any unsightly gaps.
It is necessary that all bare surfaces are primed to provide a good key to the substrate before applying two coats of a high quality 100% acrylic paint which in the case of walls, it is very important here in Spain that they are allowed to breathe.

DM Decor do not use nor recommend the use of plastic paint on exterior walls, as they seal the surface and stop the walls from breathing which is never a good thing. Cheap paint really is a false economy.
Wood and metal work are also extensively prepared, so as to provide a surface ready for finishing, there are many different finishes available it all comes down to what sort of wood or metal we are dealing with, as to which product we recommend using.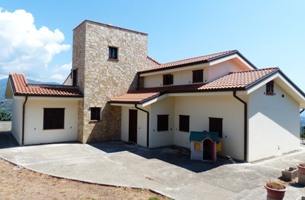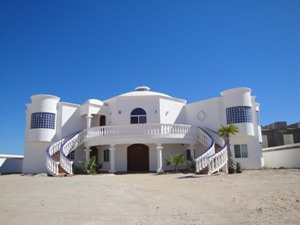 Painting your home is all about curb appeal, it's what makes the first impression. But will also give you great pride in seeing it well cared for and looking in the best possible condition. Though most importantly it protects your home from the elements, giving it a new outer shell which will last for many years to come.


I"T IS OUR GUARANTEE TO YOU THAT YOU WON'T BE AS SATISFIED WITH ANY OTHER PAINTING & DECORATING COMPANY. NOT ONLY DO WE LISTEN CLEARLY TO YOUR SPECIFICATIONS BUT WE ALSO DELIVER THEM, ON TIME AND TO A VERY HIGH STANDARD! "