Gym Sparta is a well equipped Gym based at the Club de Tenis in Calpe that offers a varied choice of exercise & fitness classes.

The team at Gym Sparta offer individual fitness programmes to all members, and can provide advice about healthy diet & lifestyle.


Spinning Class at Gym Sparta


---



The Gym

Gym Sparta is a fully equipped gym with high quality equipment and a wide variety of fitness classes.



The ambience at the gym is fun, friendly and sociable, with Juanjo & the team available to provide support and advice to the members as needed.

The equipment at the gym includes the following:

CV machines - treadmills, cross trainers, rowing machines, upright bicycles, reclining bicycles
Fixed weight machines - for arms, legs, back and chest
Free weight equipment - for a whole body workout

The gym has TV screens and music to provide motivation to members.


A sauna is available for the use of members 4 days a week:

Monday / Wednesday - Women
Tuesday / Thursday - Men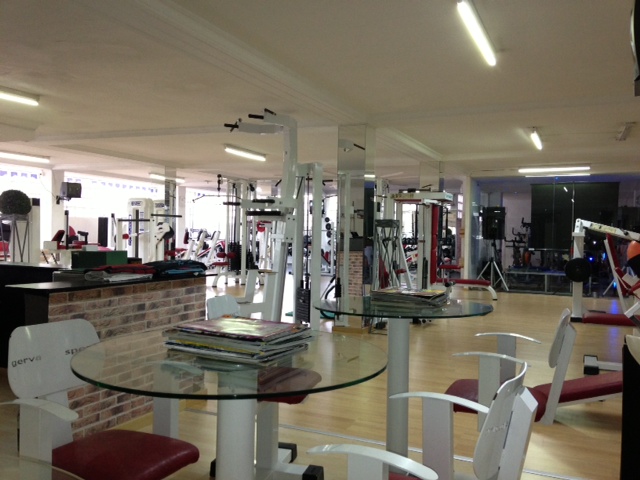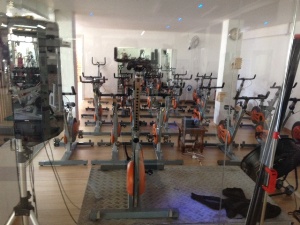 ---
Gym Membership

Membership is available to all ages over 16, and all levels of fitness.

Membership Rates are as follows:

- Monthly Fee - 46€
- 3 Months - 105€
- 6 months - 175€
- Annual - 300€

Supplement for Martial Arts classes - 10€ per month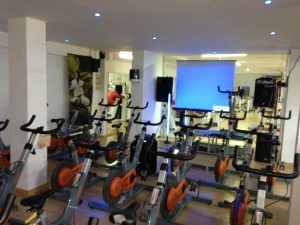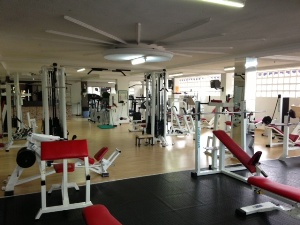 ---
The Classes


There are up to 8 classes a day from Monday-Friday - the choice of exercise classes includes:

SPINNING, BODY PUMP, BODY COMBAT, PILATES, TAEKWONDO, KICK-BOXING, AEROBIC, YOGA & PILATES.

Taekwondo classes for children

are available on Wednesday & Friday.
Body Combat Class at Gym Sparta