SKYFIT - Online personal training on Skype | Javea Online 24

Skype Personal Training is the new way to exercise in the comfort of your own home or office anywhere in the world.


I was recently invited by Claire Durrant, Calpe based Personal Fitness Training to try SkyFit - online personal training via SKYPE.
What is SkyFit?

Skype Personal Training is a One to One fitness training over the internet using SKYPE.

The top 3 benefits of Personal Training with SkyFit are:

- Train in your own home, work place, hotel or any where in the world!
- You no longer need to take gaps in your training programme when you have to travel with work.
- Have multiple links at once and therefore split the cost of the Personal Training sessions with friends.

This now means instead of flicking through endless amounts of YouTube videos trying to find the right exercises for you, you can now have your own expert Personal Trainer where ever you are in the world just a click away.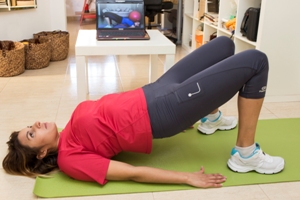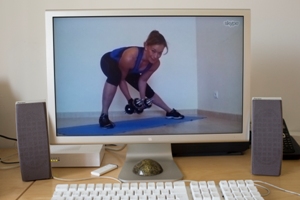 Preparing to train

Before the session started, Claire checked that I had a fast internet connection, and could access a computer with a webcam or a iphone or ipad. She sent me a health and training questionnaire, so that she could understand my goals and design a personal training plan for my session.

The training session

Claire made me feel really relaxed, and started the session with a warm up. Then we moved on to high impact training, that was adjusted to my fitness level.
Each exercise was tailored to my personal needs, to help me achieve my goals, and was taught with good technique and form to give me optimal exercise results.


The Effects
When I organised the taster session, I had been recovering from a cold, so was feeling quite lacking in energy. By the end of the 30 minutes I could not believe how much additional energy I had breathe clearly. The best thing of all was that my increased energy levels continued for the rest of the day!

I can now understand why this type of personal training is very popular with working mothers, as it allows them to fit fitness training into their busy schedule.

For more information on SkyFit, contact Claire Durrant on +34 608 440 721, or visit her website

http://www.skyfit.me