Gym Dokyo | Gyms in Calpe | Calpe Online 24

Gym Dokyo is a large, family run gym in the centre of Calpe.

Well stocked with a wide range of modern fitness equipment, they offer weight training and aerobic training with the help of the fitness trainers, as well as various martial arts classes.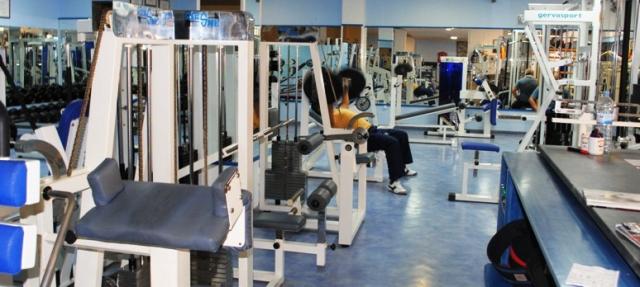 ---
The Gym

Gym Dokyo has 500m² of floorspace with a wide range of top quality fitness equipment.



The equipment includes:

- Several running machines,
- Rowing machines
- Exercise bikes for an aerobic workout
- Dozens of different weight machines & free weights designed to test and strengthen every muscle in the body.



Whether you are looking to lose weight, build muscle, help with rehabilitation or just general fitness and maintenance, the qualified personal trainers will be happy to help you design a workout program to suit your individual needs.

They also offer various martial arts classes, such as Judo, Capoeira, Wing Tsun and Kick-boxing.



Various fitness supplements are available, and sports accessories.



Prices

1 day - 8 €
1 week - 24 €
2 weeks - 35 €
3 weeks - 38 €

Continuous membership
40 € - 1st month
35 € - from the 2nd month onwards.

Special offer - there are 100 special group memberships currently available:

Families - 60€ per family/ month
Businesses - 20 € per person (3 people minimum per business)


There is also a 70m² room available with a tatami floor available to hire for group activities.